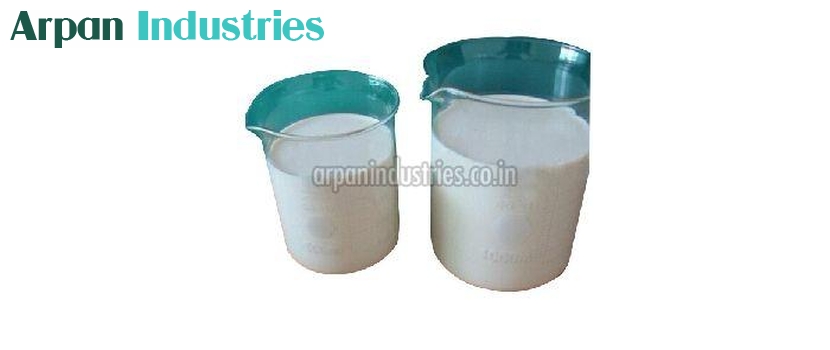 The process of mass text and image reproduction with the help of a template or master form is called printing. The earliest form of printing known dates back to 220AD in China. A wooden block was used for the printing application on cloth.


Printing technology has been the centrepiece of textile wet processing. Pigment printing comprises an acrylic binder, thickener, pigments and polymerizing catalyst. Among these, acrylic binders can be said some continuous polymer layers, that keeps the pigment on one hand and the sheet where it's been printed clenched to each other.


Bookbinding is considered the process of assembling a book physically in codex format from a stack of paper sheets. These paper stacks might fold section-wise or simply stack individual sheets. Binding in earlier days was done either by stitching or by applying layers of flexible adhesive.


Before the computer era, bookbinding had two divisions, stationery binding and letterpress binding. But nowadays, modern binding is separated into hand binding by an individual and commercial binding that makes mass production with the help of machines at a higher speed rate in factories.


Printing Pigment Binder
Printing pigment binder supplier lay claim to the fact that a good binder would possess the quantities like good resistance to mechanical/chemical stresses, strong adhesion, better fastness properties and flexibility among all other things. The acceptance of these binders is following an increasing trend. They are now largely known for their versatility and a wide range of properties and compositions, along with their pigment binding characteristics, inherent stability and durability.


A number of companies deals in the printing binder business. Printing Pigment Binder Manufacturer in Gujarat is worth mentioning. These companies have engaged themselves in offering premium quality printing pigment binder. The companies claim these printing pigment binders are 28% pure and they are suitable for use in industrial purposes. It is available in liquid form and coloured white. The customers can acquire these binders in their required packaging sizes.

The printing binding suppliers in Gujarat, India mainly focuses on binding. The binding is an essential aspect that determines the performance and is followed by the look of the printed material. Selecting the right type of binding for a particular printing project requires considering several factors like, number of pages, the function of the book, the presentation quality that has been asked and last but not least, the budget of the printing quoted by the customer.

Different Types of Binding
There are different processes and types of binding, which are as follows --
Saddle stitch in booklet printing: Saddle stitching is considered as economical and also standard binding method, that one can find for their printed booklets. The total count of pages in a booklet is supposed to be in multiples of 4, which is very important in this binding form.
Printing in Spiral Binding: spiral binding or coiled binding is quite a popular option of binding. The plastic coils are durable in nature. In a spiral binding, the pages can be folded in 360 degrees. This binding is capable of holding a large number of pages. The coil is passed through the evenly spaced holes that are punched in the pages.
Wire-O Booklet Printing: This is most similar to the spiral binding. This binding is the largest booklet variety that ranges from reports and workbooks to presentations and many more. This type is very long-lasting.
Hardcover Binding: These are hardcovers that are stitched in the spines. The binding threads are visible when the book is opened. Books that belong to libraries, which are meant to be used by a large number of people, requires hard protection, opt this binding.
Stitched or Sewn Binding: This type of binding is almost as same as the hardcover binding, except for the hardcovers. Even the durability of this kind of binding is like hardcover only.
A Promising Note
The Gujarat printing binders offer options of binding that preserves and promises an organised and neat look of a booklet. The customer can go through different binding options with nice aesthetic factor and pocket-friendly packages. It is advisable to buy printing pigment binder from the suppliers of Ahmedabad, Gujarat. They ensure quality, offers competitive prices and logistic facilities within the delivery deadlines.