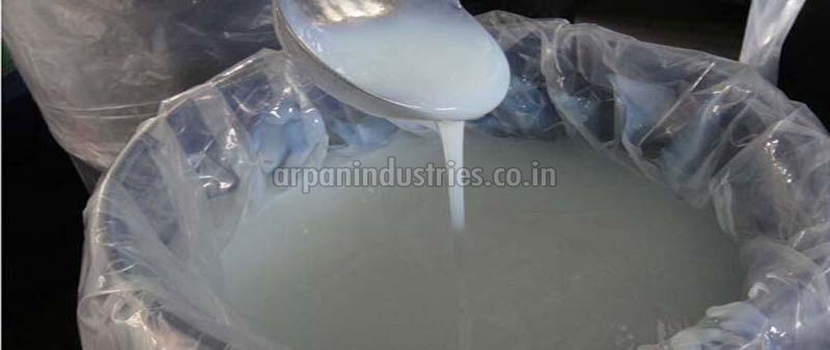 Here is a few information which you must have before you choose an Acrylic copolymer emulsion for waterproofing supplier.


Acrylic waterproofing-
The acrylic copolymer emulsion for waterproofing supplier you choose will provide you with coating which is mostly used for permanently waterproofing mostly existing or new roofs with complicated flashing and low slopes.
The system comprises of two main components, a piece of polyester reinforcing fabric and another is a premium elastomeric liquid acrylic coating.
Then the fabric is implanted between the multiple payers of caring for creating a seamless, reinforced membrane which is even flexible and it can indefinitely last with even minimal maintenance. The flashing is painted in place and easily become one crucial part of the coating
Various features of acrylic copolymer emulsion for waterproofing supplier –
Environment friendly –
The water base coatings do not contain any toxic tints or dispersants which is ideal for roofs. And mainly it is hard for rainwater collection.
The safety precautions for the applicators are same as it is for the water-based house paints.


Climate-friendly –
The acrylic copolymer emulsion which is used for waterproofing is suitable for all weather conditions.
The coating remains flexible in the arctic cold, it will not dry out or start cracking if let out in extreme heat. They are unaffected by any ultraviolet radiation which usually results from a prolonged period of sun exposure. It is resistant to acid rain, ozone and any other type of air pollution.


The colours are durable –
These acrylic copolymer emulsion for waterproofing supplier, provide you with various architectural colour options, like greys, greens, reds, whites etc.
These colours match perfectly as a traditional roof colour. The white colour helps in keeping the building considerably cooler during the summers, minimises any amount of urban heat effect and also saves energy.


Easily bonds to anything –
Convenient substrates include wood, asphalt, concrete, rigid foam and metal.
It can easily bond to practically anything.


Affordable –
The acrylic copolymer emulsion for waterproofing supplier provides you with the pretty affordable range of products.
You can easily obtain great results within even having any introductory experience. It is can be very easily done as the repair patches do not need any extra effort, they are just painted on.


Longevity and maintenance –
If you see any minor damage to the acrylic copolymer emulsion waterproofing then you can easily fix it by simply cleaning the area of problem and then applying a few acrylic coats over it.
But if you have any severe amount of damage then it might be a little difficult to fix since it is essential for you to at first embed a reinforcing fabric.
When you choose the acrylic copolymer emulsion for waterproofing supplier you must keep in mind that the acrylic roofs generally lose sometimes one or maybe two mils of their thickness with each passing year due to weathering.
Therefore you must re-coat them every five to ten years for preventing any sort of long term damage of the coating thickness. If you want to prolong the interval of relocating then what you can do is, you can double coat the primary top layer.


Some other characteristics of choosing the right acrylic copolymer emulsion for waterproofing supplier –
The acrylic copolymer emulsion for waterproofing supplier, provides you with water-based polymers which are used for enhancing the mechanical properties like, flexural, adhesion, compressive, impact strength and tensile along with enhancing the waterproofing.
Acrylic copolymer emulsions are flexible as they can be many functions of these water-based polymers. They are loaded with characteristics like excellently pigmented, has a great binding capacity for holding texture, proper alkali resistance.
You can also use this product for giving a matte to semi-gloss finish to your applied area.


These were the benefits of using acrylic copolymer emulsions for waterproofing.
All you have to do is just choose a good acrylic copolymer emulsion for waterproofing supplier who will provide you with guaranteed good quality coating.
This entry was posted on September, 08, 2020 at 12 : 20 pm and is filed under Industrial Chemicals. You can follow any responses to this entry through the RSS 2.0 feed. You can leave a response from your own site.