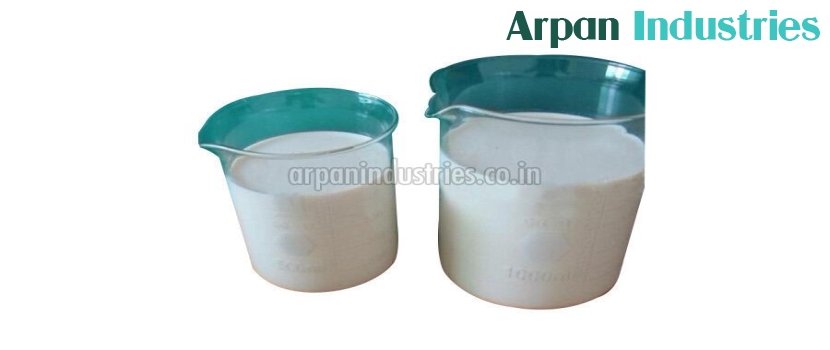 The printing binding chemicals supplier in Gujarat lays focus on binding, as it is an essential aspect that determines the performance followed by the appearance of the printed material. Choosing the right binding type for a particular print project needs you to consider several factors. Some of these considerations include the number of pages, the functionality of the booklet, the required presentation quality, and the budget for your printing.


The 3 Major Types of Booklet Binding to Choose From


Saddle Stitch Booklet Printing
Saddle stitching is one of the most economical and standard binding methods that you can find for your printed booklets. You can start the process by folding the paper sheets together and using a stapler to staple the sheets along the booklet's fold line.


What to Know When Opting for Saddle Stitching Printing Binding?
The total count of booklet pages should be 4's multiple, given how saddle-stitching uses up folded pages. This is crucial to bear in mind when you are laying or having your booklet designed. You might otherwise end up with one plus blank page. The size of the booklet paper is also determined by the process of folding. The saddle-stitched booklets are best for having your news, advertising and articles presented, like:
Magazines and catalogues
Comic books
Direct mailers
Pamphlets
Newsletters
Wall calendars
Programs


Spiral Binding Printing
Spiral binding is one of the popular options for a binding that presents the largest selection of print applications and is mostly preferred by the entrepreneurs, thanks to their non-complex designs and its potentiality to economically deck up small projects of print comprising of a handful of pages.


How Does the Process of Spiral Binding Works?
Spiral binding booklet printing is also coined as coil binding, and it holds the pages and covers together with the help of a plastic coil that has the shape of a long spring. Thread is used to stitch up the coil with evenly spaced holes that are punched into the pages' and cover's spinal edge.


The Main Advantages of Spiral Binding
The spiral binding can be folded flat and can be opened 360 degrees.
You can flip the pages easily in a spiral binding booklet.
It is a cost-effective solution for short runs of production.
Thanks to the durability of the plastic coils, the distortion can be easily resisted.
This kind of spiral binding is apt for all types of booklets that hang straight against the wall.


Wire-o Booklet Printing
The wire-o booklet binding solution offers an excellent yet long-lasting option to bind the largest booklet variety which ranges from presentation to reports and workbooks and many more. The process for this famous binding option is the same as spiral coil binding.


Advantages of Choosing Wire-o Booklet Printing
In a wire-o booklet printing, you can open the pages to 360 degrees.
The pages in a wire-o booklet are easy to flip, given the shape and the size of the wire loops which leads to minimum resistance when flipping through pages. The best part? There isn't any spinal tension in wire-o booklets and this implies that the pages are in order even after you have turned them.
This kind of binding handles both low and high page count booklets, courtesy to the large array of diameters equipped binding process that gives away for all size books.

When to Choose Wire-o Booklet Printing?
You can opt for this when you wish to have the feel and the look of your booklet customized with different options of coating, covers, and papers.
Go for it when you are looking for a book that can lay flat easily.
Think of this kind of booklet printing when a more organized and neater look than spiral binding is what you need.
Wire-o booklet printing is what you need if you require a sturdier and more durable binding.

Ask any printing binding chemicals supplier in Gujarat and they will tell you that to preserve the neat and organized look of a booklet, always go for a binding option. With so many different types of binding options, you can choose the best one as per your project requirements, aesthetics, and budget.